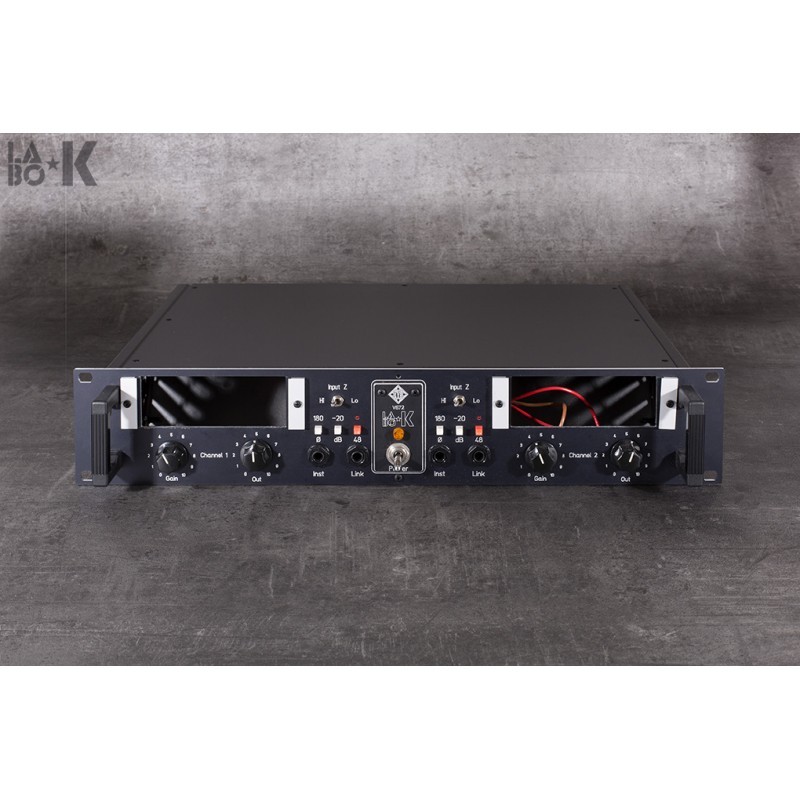  
Pre-wired rack for Telefunken V672
19 inch 2U rack pré-wired for 2 Telefunken V 672 preamps
Pre-wired rack for 2 preamps Telefunken, Siemens, ELA V672.
Inputs and outputs on XLR
High impedance input to FET via front panel jack.
Connecting the jack disconnects the XLR input (relay)
Link output jack to attack an amp
Pad -20dB and Phase reverser controlled by relays to avoid switch problems.
48V switch with LED display.
Adjustment of gain and output volume.
Second Direct balanced output (V672/2 version)
Easy fixing of the modules by clip.
Internal 24V and 48V power supplies.
115/220V mains power supply via selector switch.