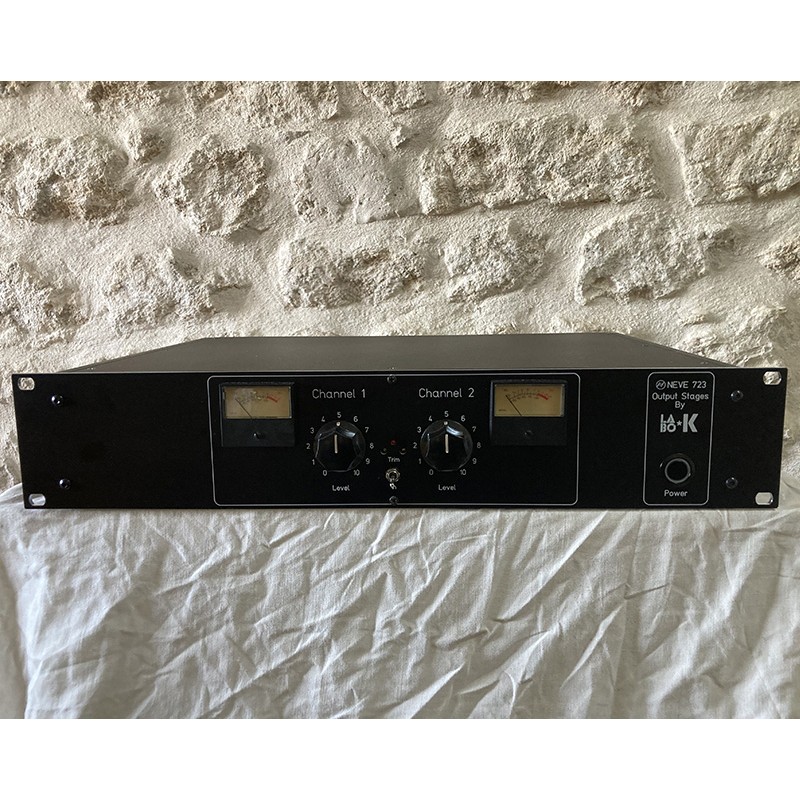  
NEVE 723 Output Stages
Here is the missing link between the digital world and the analog world.
This Neve Series 81 desk stereo output stage allows you to warm up the sound of DAO interfaces or digital desks on stage.
This unit also gives the "NEVE" sound to any audio device.
A stereo passing through this device is expanded.
The board used has 2 output stages driving Marinair transformers providing a gain of 10dB adjustable by potentiometer or stepped selector.
A way to boost your system.
 Optionnal input Vu meters
2 channels with 10dB adjustable gain with 26dB hedroom
Marinair Transformer balanced outputs
XLR output connectors 
Bypass switch
Grayhill notched gain selector (optional)
110/220V AC power supply