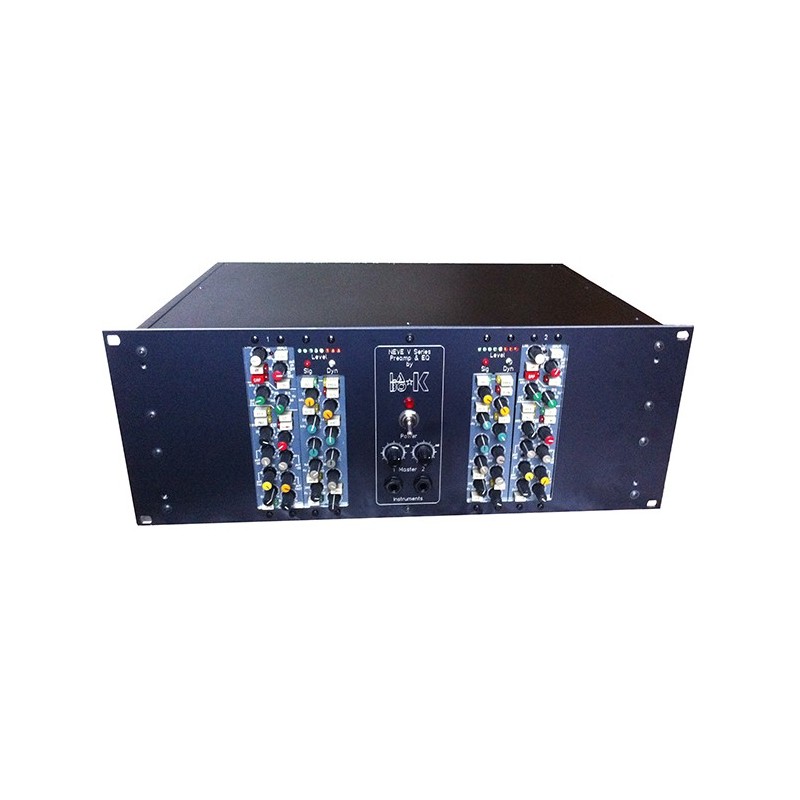  
Prewired Neve 51 Rack
Prewired rack to host two preamps and two equalizers from a Neve 51/V series of the 80s
Suitable for Neve 51, Neve V3, Neve VR modules
Once the modules are set into the rack using the elements provided for this purpose, simply connect their ribbons to the Labo K interconnect boards.
A simple modification must be made to the equaliser (allows to get rid of the 25V voltage of the inserts).
Internal power supply
Master volumes
Options:
HiZ inputs in front
Vu meter LED (on the 4U version)

4 positions of the signal to be displayed are selectable by jumper on the pcb.

Input, pre or post gain selector, post output fader.