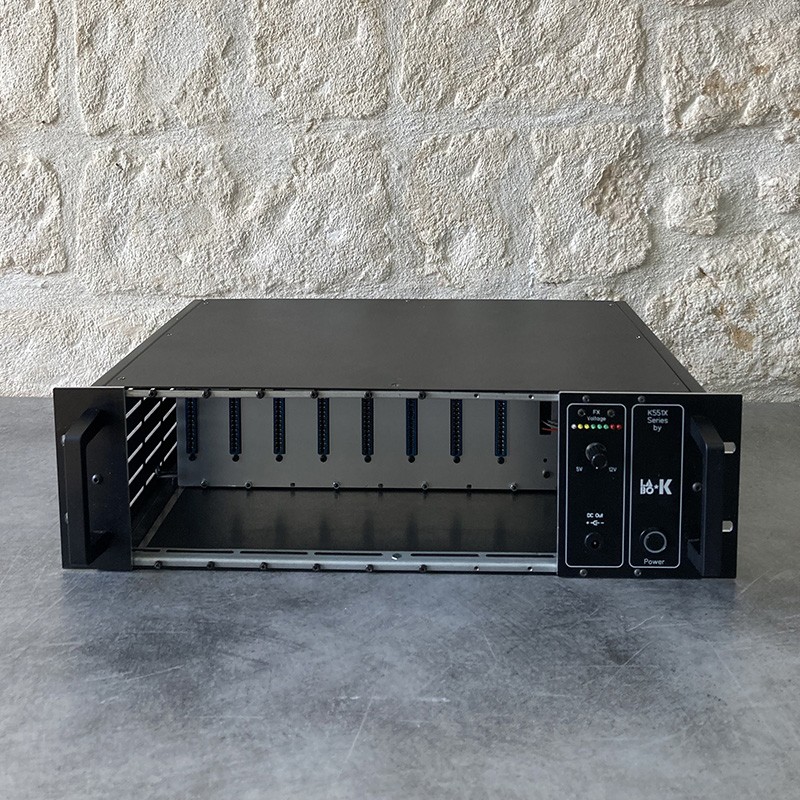  
Rack 19 format K551X by Labo K Effects
Rack 19 for 8 x 500 format modules
Compatible with X51 and K551X
Integrated power supply
Power output for effects pedals.
8 slots for 8 modules in 500 (15-pin) or X51 (18-pin) format.

The internal linear power supply provides +/- 16V, +/- 24V and 48V.

A power supply output for effects pedals is available on the front panel.

This power supply is adjustable from +5V to +12V and is supplied via a standard centre-negative connector.

An LED voltmeter indicates the regulated output voltage.
Data sheet
Puissance

3 Amperes